Happy Friday friends! I'm headed to Nashville with my friends Stephen and Catherine to meet up with some of our friends in Nashville. It's going to be a fun weekend in one of my favorite cities-think great music, amazing food, fab shopping and all the feels of hanging with good friends. What are your plans this weekend?
I'm crushing on JCrew's new skirts, finally some skirts that are long enough and not a pencil skirt, let's face it...these hips don't lie and they don't need to be in a pencil skirt. This is my new fave!!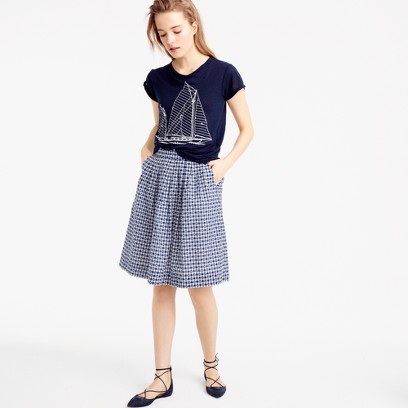 I'm super sad that Big Little Lies has ended on HBO. Such an amazing cast and holy music, this show has one of the best soundtracks out there! I love the opening song, "Cold Little Heart" by Michael Kiwanuka. So good!
I hope you have a wonderful weekend!
With Love, Magen